Meaning of Colors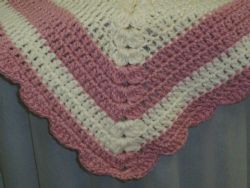 Red -
Energy, strength, power, determination, love courage
Pink -
Joy, friendship, femininity
Brown -
Stability, masculinity
Orange -
Happiness, success, encouragement, endurance
Gold -
Illumination, wisdom
Yellow -
Cheerful, energy, joy, confidence
Green -
Healing, harmony, safety, hope, protection, peace
Blue -
Stability, trust, loyalty, independence, creativity
Purple -
Wisdom, dignity, independence, creativity
White -
Goodness, purity, innocence, faith, safety, light
PRAYER SHAWL
What is a Prayer Shawl?
A Prayer Shawl is a covering used to comfort during mourning, loneliness or whatever the need may be for yourself or another individual. Prayer Shawls are usually made by crocheting or knitting the garment.
Why a prayer shawl?
Prayer Shawls can be used as a point of contact, like handkerchiefs were in the bible.
Why are Prayer Shawls so special?
While a Prayer Shawl is being constructed, the designer is constantly in prayer over the intended wearer of the garment. Sometimes, the designer knows the person and the issue and reason the prayer shawl is being made and will pray specific prayers while hand making the prayer shawl. Prayer before, during and after the Prayer Shawl is complete is what makes it so special, along with it being hand designed. No 2 Prayer Shawls are made alike.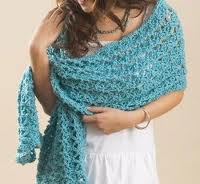 If you are considering a Prayer Shawl for yourself to soothe your troubled mind; stand in faith with you on a particular matter; or as a point of contact in prayer for a loved one or friend, our designers are here to agree with you in prayer.
Feel free to select a color combination that reflects where you want to be during and after receiving your special gift. Use the color chart above, which symbolizes the traditional meaning of colors and the sentiments of your heart.
Special-T uses the best quality of yarn and your Prayer Shawl will be soft and soothing to the touch. A special note with a specific prayer can be included with your Prayer Shawl (at no additional cost) at your request. Size quality begins at 25 W" X 125 L"